About Fabrizio Bartolomucci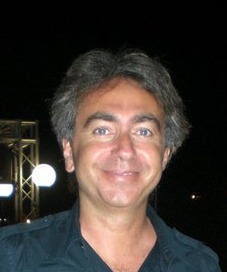 B
eing at the forefront of technological change is something reserved for those of us with a special talent – the ability to see what might be lurking around the corner – the next big thing or what everyone will want. Having the knowledge, expertise and experience to develop this vision is the hard bit. For
Fabrizio
Bartolomucci, this all comes naturally.


Fabrizio
started his career as an IT researcher, following his degree gained at the
University di Pisa
. He was soon at the forefront of a new, up and coming development – the Internet. He worked with
Esprit
to develop their online business at a time (the early 90's) when this was simply unheard of. This quickly led to more roles working on the Ferrari website and other early adopters in this brave new world.

Further roles included general web development, information security and ICT management roles. However these conventional jobs were complimented by various other "extracurricular" activities including the building of applications for
Apple
devices, a freelance
photography
business and a technology based research role. It was these final strings to
Fabrizio's
bow which led to
Mia Foto
– his design and app development website which brings together his many talents.

It is in the field of application design that
Fabrizio
has most recently seen his passions collide. This fact that he can use his creative side and bring together ideas and visions with technology is the perfect combination for him. So far he has developed seven Apps and brought them to market on the
App Store
. From a
meditation app
to a
bus map app
– his ideas are varied and his ability to see what is required is uncanny. After all he has been working in this field for more than 30 years.


Fabrizio
's many talents do not stop with the technical. He has a passion for photography and sells his photos from his website, while his books show his diversity with topics ranging from male and female relationships to a summary of online systems.

The future looks bright for
Fabrizio
as he has been in contact with
Unity
to offer multi-platform games. This new adventure is bound to be just as successful. For someone who developed early games for the
ZX Spectrum
and developed one of the first websites in 1993 on a Mac, he has always been there at the beginning of a revolution. And he is unlikely to stop soon.


Fabrizio
is clearly a modern man with a passion for the new, the unstoppable and the fascinating – whatever that may be. With an unparalleled ability to visualise what others only dream of, he has put his talents to the best possible use. Working with
Fabrizio
is a roller-coaster of emotion and perfectly executed brilliance, always leading to exactly where you never thought you could go.

Megan Collins Quinlan
Megan is a UK-based freelance writer who specialises in website copy and online articles.
She can be found at:
www.collinsquinlan.co.uk